DIY MUG TO WARM UP IN GRAY WEATHER!
This week the temperatures are at the lowest. To face this hard season, the consumption of tea, coffee and other hot chocolates is VIVID advised. Especially do not try to do without them, some have tried, they have had problems.
Then to pimper a little your hot drink break, I wanted to propose you to realize a special DIY Mug Negative Temperatures! Also works with rainy days.
DIY Mug: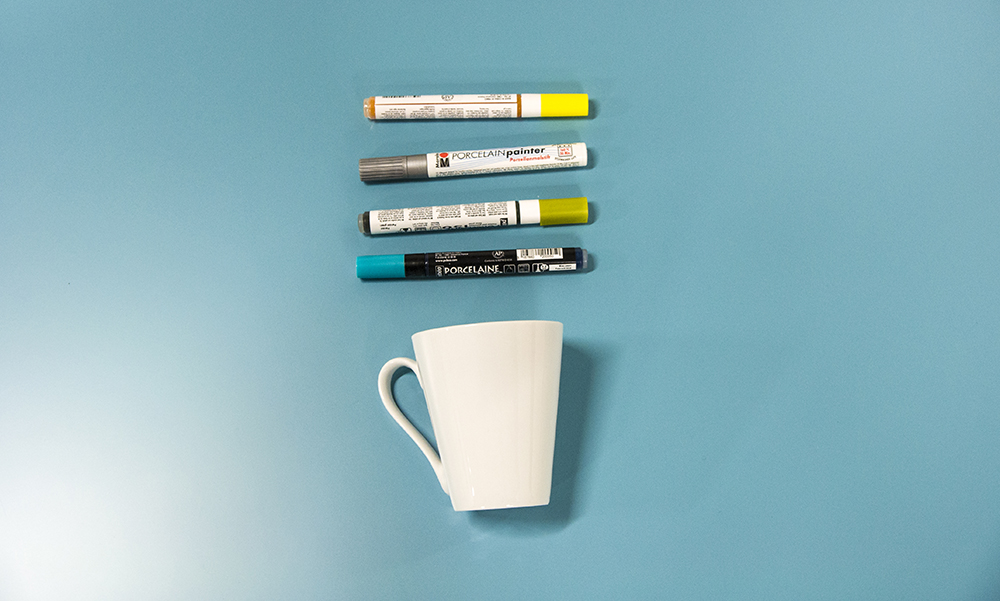 For a nice DIY Mug, here is what you need:
– a white mug to personalize. You can find different models, in a creative hobby shop for example.- felts for porcelain
You choose the colors according to your desires. For my part, I opted for soft colors as well as others a bit more vivid.
The Step-by-Step:
1. Start by activating the tips of your felts to load them into paint. It is often necessary to squeeze the tip against a sheet several times before you can start. Then there's only to! I decided to make a pattern raindrops, but you are obviously free to resort to your imagination for a truly unique mug! A tip however, start with a simple pattern, the result will only be more successful.
2. Start by drawing a few drops in a color by spacing them slightly inclined. Then take a second felt and repeat the operation. Try not to be too regular, vary the spaces and sequence of colors. Also be careful not to rub with your hand against drops that are not dry. Advance in small areas to avoid burrs, and if necessary, let dry before continuing to add drops. That said, if you make a burr, do not worry: with a damp cloth or tissue, erase your mistake, neither seen nor known!
3. Once you are satisfied with the result, you just have to let it dry! Follow the instructions on your felts. For example: If you want to use your mug for decoration only (light washing without soaking), you can leave your masterpiece to dry in the open air, for 72h (and yes it's long!) . If you want to be able to pass your mug in a dishwasher without worrying that your drawing will be damaged, let it dry in the open for 24 hours then bake for 35 minutes at 150 °.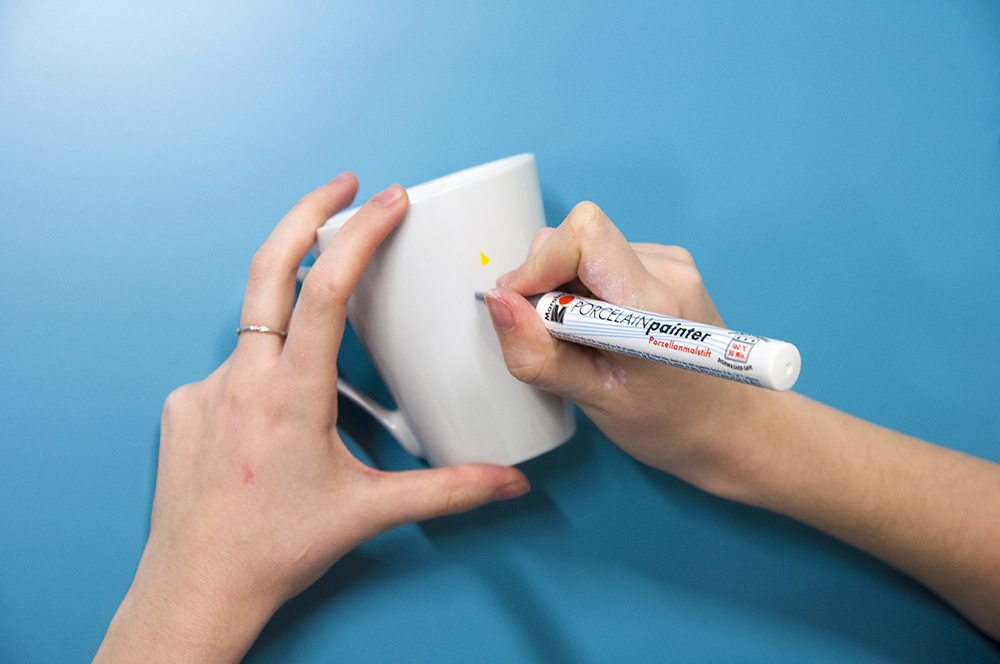 To finish, you just have to serve yourself a nice hot chocolate to savor quietly on your sofa while the rain falls outside!